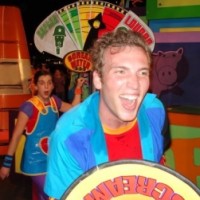 My name is Drew Hackney and I am a ninja. I was born in Ohio, but have lived in New York City, San Diego, Los Angeles, and most recently, Indianapolis. I'm married to the most beautiful woman on the planet and I have an absolutely adorable chihuahua who is smarter than most politicians. The Disney bug bit me when I was very young, and thanks to years of refusing therapy, it has never left.
My first visit to Walt Disney World was at the age of 3, and my first trip to Disneyland was at age 9. I vividly remember begging my parents on a weekly basis to take me back, and the 8 years between my first Disney World trip and the next were the LONGEST EVER. Once I grew up and learned that I could just take myself, I've visited all six American Disney theme parks (4 at Disney World, 2 at Disneyland) more times than I can possibly count, stayed in every kind of hotel Disney offers, and eaten more Disney food than I care to admit. I've also been carefully cultivating plans for world domination in my spare time, with an elaborate scheme involving frying pans and laughing gas. Shh, don't tell anyone.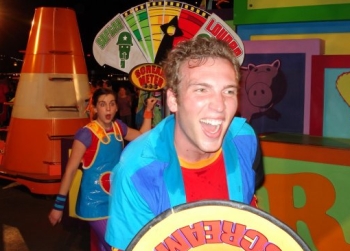 I moved to Los Angeles in 2005, and after purchasing an Annual Passport to Disneyland (denying that I'd ever work there), within five months I was cast as a Pixar Pal dancer in Block Party Bash, a hugely popular parade at Disney California Adventure in celebration of Disneyland's 50th anniversary. I planned on a six month run and stayed for almost three years.
Disney was good to me and I have nothing but wonderful things to say about them. I got paid to delight, uplift and inspire guests every day while getting an amazing workout and hanging with the most amazing group of people. Six weeks after getting cast I met my wife, so I owe Disney a lot! They are very generous with their employees (known as Cast Members), so I began visiting Walt Disney World more often thanks to the phenomenal cast discounts.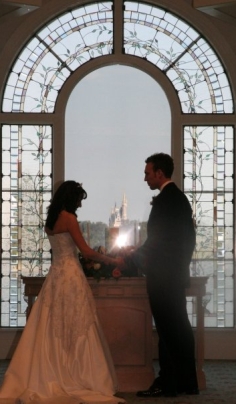 We celebrated our engagement with our first trip to Walt Disney World together in November 2006. After having a delightful tea at the Grand Floridian, we brazenly struck out to explore Disney's Wedding Pavilion as a lark. Fast forward twelve months, and our wedding took place right there with our friends and family in attendance. Disney's Fairy Tale Weddings team sealed what was already love at first sight for us, and convinced the uninitiated amongst our families that Walt Disney World was the ultimate vacation destination.
For our wedding, I planned and executed an itinerary for 60 guests, plus our own honeymoon there and on Disney Cruise Line. Since then, I've helped countless friends and family members map out their Walt Disney World and Disneyland vacations, saving them time, money and frustration so they could relax and enjoy all Disney has to offer instead of doing a headless chicken impression. Many of those people have asked for a guide they could take with them, and that's how the idea for Small World Ninja was born.
I'm a real person with real experience from the outside as a guest, as well as the insight only a former Cast Member can provide. I will deliver you the only no fluff, no stress guide on the market – just helping you have an epic Disney vacation.
Get More Ninja Tips!

Don't miss a minute of the Disney magic on your next trip. Get instant access to more insider strategies right now!